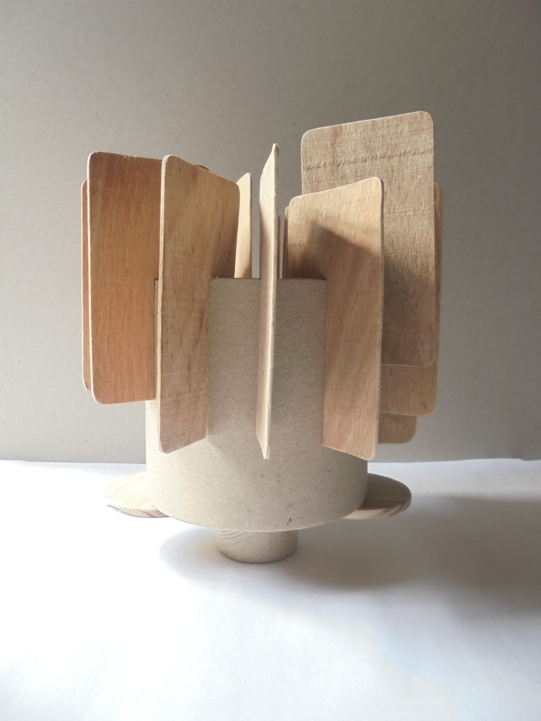 pierre gerard / discography
(out now)
2017 // études

pierre gerard : l'innocence à la verticale (sur la falaise)
bruno duplant : 42 études (sans paysage)
rhizome.# 19 | cd-r |
https://rhizomes.bandcamp.com/album/tudes-2 | listen and download |
https://rhizomes.bandcamp.com
2016// bertrand de lamalle (sax alto) & pierre gerard (cello) : profile d'angle
(limited edition of 50 copies) | cd-r |
les champs brûlent
()
2014 // pierre gerard : in vivo; ipso facto; in camera, in esse (2 left)
self - release (limited edition of 21 numbered copies) 00 /21.01 | cd-r |
contact : maiso-med[at]mail.be
2014 // pierre gerard : neutra # 1 (score for listening # 11)
from 'if you so wish ....' (score for listening) by jez riley french
neutra #1 piece for piano and external player in architectural silence
performed and recorded by pierre gerard 2012
pierre gerard : neutra # 2 (score for listening # 11)
from 'if you so wish ....' (score for listening) by jez riley french
neutra #2 piece for piano, external player and laptop with architectural and digital silence
performed and recorded by pierre gerard 2012
2014 // pierre gerard : architect
senufo editions # fifty | cd |
thanks to giuseppe ielasi
2013 // sylvain chauveau, kogetsudai | lp, cd |
music and words by sylvain chauveau, except 2 and 5 (music by stephan garin & sylvain chauveau, words by sylvain chauveau) ..additional sounds by pierre gerard (1,3,4), steven hess (3),
stephan garin (6)
www.brocoli.org
2012 // pierre gerard : to be a moon of saturn (sold out)
self - release (limited edition of 21 numbered copies) .0 /21.01 | cd-r |
contact : maiso-med[at]mail.be
2012 // pierre gerard : principe d'incertitude (sold out)
self - release (limited edition of 21 numbered copies) .. /21.01 | cd-r |
2012 // various artists : iron (dragon's eye sixth anniversary)
luigi turra, robert crouch, jamie drouin, yann novak, pierre gerard, ælab, moize,
i8u, will long, lucia h chung, mem1, stephen vitiello + simon whetham, steve peters,
will long + corey fuller + tomoyoshi date, robert crouch + marc manning, sublamp,
ian hawgood (feat. warren forrest kroll + sara martin), clinker + blake carrington,
mise_en_scene, shinkei
dragon's eye recordings (us) de6010 | mp3 |
2011 // shinkei + mise_en_scene : leftovers (reworked)
andy graydon, keizou nedu, pierre gerard, weiss, federico monti, terje paulsen,
will long, seventeen migs of spring & mise_en_scene, simon whetham, nicolas wiese,
ed.s, zimoun, yann novak, steinbrüchel, ben owen
crónica (pt) unlimited release 060 | mp3 _ aiff |
2011 // pierre gerard : ENVIRONMENT & gesture
3leaves (hu) : 3L009 | cd |
thanks to ákos garai
2011 // pierre gerard : new sound works
the invisible in a water glass, and voyage au centre
(to joëlle tuerlinckx)
ultra minimal release will be housed in a dvd sized box, with art cards by fourm, and print etchings by fourm collaborator, peter hodgkinson
white_line (uk) wlsed:000.001 : subscription only releases | cd-r |
2011 // pierre gerard and andy graydon : untitled, (magnetisms)
pierre gerard - I: orientation (magnetite crystals) 20:01
andy graydon - II: refrain
1. givens 9:24
2. returns 10:48
edition 100, fold out print by ben owen (cassette c40)
winds measure recordings (us) : wm21 | cassette |
2010 // various artists : jason kahn, civyiu kkliu, richard garet, scott smallwood, alfredo costa monteiro, daniel blinkhorn, stefan thut, ben owen, toy.bizarre, gen ken montgomery, robert curgenven, manfred werder / incidental music, pierre gerard, giuseppe ielasi, ferran fages, tarab, sawako, tmm mulligan, gil sansón, lawrence english, gilles aubry, takefumi naoshima, asher, ben scott, barry chabala, ubeboet, dominic lash, andy graydon, alessandro bosetti, greg davis, matt marble, andrew hayleck, seth cluett, phil julian and gill arno :
v-p v-f is v-n cs compilation series, cs02 (cassette C43)
winds measure recordings (us) : wm20 | cassette |
2010 // pierre gerard : perspective, en cherchant le chevreuil (to gus van sant)
mastered by bernhard günter
trente oiseaux (de) : toc1003 | flac |
pierre gerard : in vivo; ipso facto;
in camera, in esse 2014

self - release (limited edition of 21 numbered copies) | cd-r | 00 /21.01 (2 left)
ipso facto 9:09
in camera, in esse 22:30
in vivo 17:48
'ipso facto' composed (2014) with a set, performed & recorded during a residence to q-o2 (march
2012), in a bookshop 'a' (galleries saint-hubert, center of bruxelles)

'in camera, in esse' composed (2014) with a set, performed & recorded in a library of liège
(autumn 2012), extended with a detail of cello (& environment) whole performed & recorded,
during a residence to q-o2 (march 2012)

'in vivo' composed with a set in a bookshop 'b' (galleries saint-hubert, center of bruxelles)
extended with details of cello (& environment) whole performed & recorded, during a residence to
q-o2 (march 2012)
contact : maiso-med[at]mail.be
€12.00 (shipping included)
with paypal to : maiso-med[at]mail.be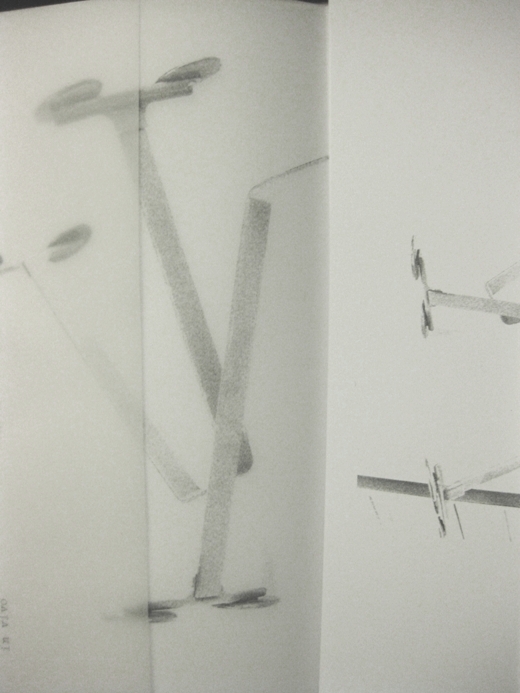 _ _
to be a moon of saturn 2012 (sold out)

self - release (limited edition of 21 numbered copies) | cd-r | .0 /21.01
to be a moon of saturn #1 25:54.
to be a moon of saturn #2 27:32*
to be a moon of saturn #3 23:52.
piano and private architectural space
piano, objetcts for children and private architectural space*
press : cut and run (vehscle) 30/12/2012
_ _
principe d'incertitude 2012 (sold out)

self - release (limited edition of 21 numbered copies) | cd-r | .. /21.01
bright points 1
the solar reflection attracts the files on the white box 2
sans y penser 3
leaned back against the wooden house 4
swordfish 5
white paragraph 6
sentinelle 7
the uncertainty of the sound movement in the landscape ..
the physical inclusion of the musician in field of recording ..
the improvisation infiltrate with precaution to integrate his environment ..
press : scrapyard forecast (adrian) 19/07/2012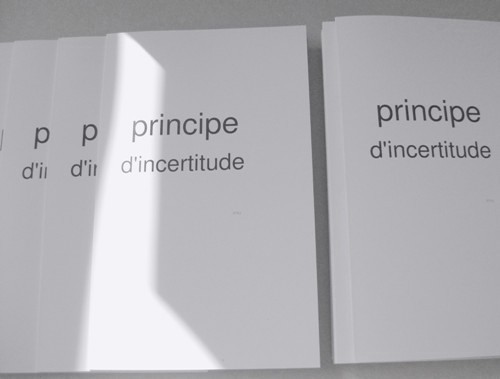 pierre gerard / press
2012 // pierre gerard : to be a moon of saturn
pierre gerard : to be a moon of saturn
self - release (limited edition of 21 numbered copies) | cd-r |

We could talk Edition Wandelweiser, or Taku Sugimoto . . . but what would we really learn?

So instead, let's talk quantum mechanics for a moment (bear with me a moment). At a small enough scale (around the Planck length – a distance small enough that it is understood only theoretically) the Heisenberg uncertainty principle allows energy to very briefly decay into particles and antiparticles, which just as quickly react to destroy each other once again. The constant energy flux of these reactions would warp space-time enough, in a 'frothy' or 'foamy' manner, that it would no longer resemble the flat continuum of the universe on the scale we are familiar with. The shape of space-time at the Planck length is thus called 'quantum foam', so named by the theory's founder, John Wheeler. In effect, it is an artifact of the breakdown of classical physics when they are taken to their logical extreme.

Okay, so what exactly does this have to do with Pierre Gerard's newest self-release of piano solos? I suppose scale (read: amplitude) makes all the difference here as well. This is a rather sparse trio of pieces. Usually a few notes every minute at the most. They are not played rhythmically, nor with any obviously discernible melodic or harmonic progression. Gerard seems to react to the recording circumstances as need be – holding off from the keys, or shifts and percussive uses of the piano whenever incidental sounds occur. But give them time, and even a fraction of your attention, and they with entrance.

I would not be so presumptuous as to assume I understood Gerard's intentions with the music, but the gain on the recording relative to the loudness of his chords on the piano suggests that playing the work at higher volumes is at least not unacceptable. While the 'musical' aspect of the work provides one narrative for the album (especially on track 3), its negative space provides another entirely.

I was listening once more to the album (heavily amplified) as I wrote this, and would periodically realize I hadn't typed a word for nearly a minute. I was instead completely transfixed on the possibly hallucinatory changes in the 'noise' present in the piece. These moments are not unlike the epiphanies referred to in Adrian Dziewanski's review of Gerard's other self-release from 2012, Principe D'Incertitude. The dilation and contraction of the listener's focus, the music's amplitude and the timbral shifts from piano to noise make for a timespan akin to the aforementioned frothiness.

Alongside the obvious car drive-bys (which produce noticeable and rather soothing bass reverberations) there are minute changes in the distorted froth that constitutes most of the material between the clarion chords of the piano. When notes are played, they are static discharges of the friction built up in the preceding time-span. After several minutes of hesitation, mostly as the listener is unsure of what dynamic range to expect, the lowercase sounds rise to life. The structure is thus inverted, with the piano score demarcating the space (musical, theoretical, audible) ccupied by incidental sound and recording artifacts.

Intensely introverted music that requires and rewards careful listening (I try not to cry wolf on that rather abused line, but there you have it). It is additionally beautifully packaged in handmade sleeves with printed vellum and kraft paper inserts, the edition of CDrs is limited to just 21. I seriously doubt they will last very long, so head to Pierre Gerard's site to get a copy.
30 December 2012
vehscle > cut and run
2012 // pierre gerard : principe d'incertitude
pierre gerard : principe d'incertitude
self - release (limited edition of 21 numbered copies) | cd-r |
One of my favourite contemporary musicians returns with a beautifully hand-crafted self release that's criminally limited to 21 copies. I was lucky enough to be graced with one, and like other exquisite albums I've showcased in the past, Principe D'incertitude is a perfect example of what the Scrapyard Forecast has always been about: exceptional care and quality in sound composition and presentation.
Pierre Gerard's work often resides somewhere in the crosshairs of field recording and hyperminimalism. His ENVIRONMENT & Gesture release from last year illustrated this meeting of styles near perfectly–that particular work becoming a definite favourite of mine. Gerard expands on ideas employed in that work here, keeping in check his ear for terseness and microsound movement, while at the same time bringing in a wider palette of acoustic devices and environmental recordings. This is music that requires full attention to grasp, and I can say from experience that it benefits to close all the windows in your house if you're serious about giving this a proper listen (It wouldn't hurt to unplug your fridge either).

What I've come to really like about Gerard's recent work extends beyond an obvious patience he brings to every piece. In his interest and attempt to eliminate the performer as much as possible, Gerard's work brings new meaning to the word organic. I'm reminded of when in the middle of listening to long works by Rolf Julius I've on multiple occasions come to a sudden moment of abrupt realization. That moment is spawned from the thought that no matter how natural, how seamlessly the music seems to swim from my subconscious mind to my conscious awareness and back again, there is always a maker behind it. Principe D'incertitude brings about a similar epiphany. And yes, I've come to terms with the fact that I perhaps haven't the slightest clue as to what these epiphanies truly represent, but it's safe to say that there is more going on in Gerard's work than a snap judgement can impart.
19.7.12
adrian dziewanski > scrapyard forecast
2011 // pierre gerard : ENVIRONMENT & gesture
pierre gerard : ENVIRONMENT & gesture
3leaves (hu) : 3L009 | cd |
Bien sûr, Pierre Gérard utilise des fields recordings pour composer. Mais il tient surtout à se faire une place dans son environnement, d'en être une partie sonnante. Avec des objets ou des instruments, il accompagne des gouttes d'eau qui tombent, des chiens qui aboient, des bruits de transports… La technique de Gérard est empirique et sa musique cache parfois des petits trésors, en plus de donner des preuves de sa présence au monde.
20.07.2012
rodolphe alexis > le son du grizli
Pierre Gerard and Andy Graydon's tape release from earlier this year saw a long distance sound exchange deploying themes of polarity and homeward migration. Gerard's take on the themes saw an ultra-minimalist approach – as he often deploys – that resulted in a nice piece of hushed concrete-drone music. As minimal as that piece was, it sounded tumultuous in comparison to ENVIRONMENT & gesture.
On their own, the three tracks that make up the album give little to no reward for the listener, elapsing as lackluster environmental backdrops: a water droplet here, a rock thud there. After the 20 minute opener the sound of a stream is introduced, which slightly livens things, though barely. But Gerard hasn't just presented an album of boring field recordings, his intentions are far more earnest.
From his perspective these recordings are the product of seamless improvisations, where the sounds of objects and instruments are integrated by the "performer" into an environmental soundscape by complimenting it as opposed to dominating over it. Rightly so, Gerard choose nearly silent locations to perform these passive improv sessions where even the slightest of movements likely had the potential to impede on his vision. In these recording situations discipline and restraint become important factors, and although the outcome isn't the most engaging, there is much revealed in the artist's intentions and in the sound work itself if one can spend time with it. Yes, this just might win you over. Recommended.
13.11.11
adrian dziewanski > scrapyard forecast
Pierre Gerard is a master of the barely there brand of minimalism and a firm favourite here at Wonderful Wooden Reasons. His music is a perfect example of a truly ambient soundworld. His, often seemingly commonplace, sounds are so delicately positioned that it's all too easy to forget that there is a seedee playing and to thoroughly believe that these sounds are part of your immediate everyday environment.
This is music that augments on a level of subtlety that I find deliciously insidious. It spoils you for more overt sounds, they become cloying and bombastic, and leaves you craving the delicate fragility of these compositions.
10 November 2011
ian > wonderful wooden reasons
Belgian sound artist works with objects and electronic devices. He has been active since 2007 releasing CD-R's, CD's and a cassette for the imprints White Line Editions, Koyuki, Dragon's Eye Recordings and 3Leases, among others.
Drops of water are the main sound in this record which is electronically manipulated. The minimal aesthetic on this CD is sometimes close to silence and bits of tiny drops configure an special rhythm.
El artista sonoro belga trabaja con objetos y dispositivos electrónicos. Ha estado activo desde 2007 editando CD-R's, CD's y un casete para los sellos White Line Editions, Koyuki, Dragon's Eye Recordings y 3Leases, entre otros.
Gotas de agua es el principal sonido en este disco y que son electrónicamente manipuladas. La estética minimal de este CD es a veces cercana al silencio y pequeñas gotas configuran un especial ritmo sonoro.
domingo, 13 noviembre 2011
guillermo escudero > loop
ENVIRONMENT and Gesture (3LEAVES 3L009) is the new release from Pierre Gerard , a Frenchman who is making a form of very gentle intervention in our daily surroundings with his near-imperceptible sonic actions, a strategy which to some extent aligns him with Jeph Jerman. His two main objectives are (a) to produce improvisations using common objects, not in the sense that he "dominates" the object like an imperialist invader seizing handfuls of sand, but rather to arrive at an integrated and harmonious situation where man and nature are brought one step closer to happy co-existence. As to (b), this concerns the more metaphysical ambition where he hopes his work will have an effect on time itself, causing a "soft impression" on the listener such that time starts to slide past in a more gentle and manageable manner, presumably a welcome antidote to the pressures of modern urban life where time has been sliced and parcelled into rigid divisions that suit the capitalist agenda. Gerard attempts the above by situating himself in a determinedly rural setting (water, stone and air are his materials) and creating gentle sounds which may involve dropping stones into a pond or engaging with a stream of water in some sympathetic way. The long 20-minute track contains such sounds occurring in sproadic intervals with lots of silence, and it feels isolated, stark, minimal beyond belief. However by the end of the album the external sounds of the environment also begin to appear, and help to put the work into context. I have reproduced the exact typographical rendering of the title of this release, which clearly stresses the element which Gerard regards as the more important of the two in his symbiotic relationship.
november 5, 2011
ed pinsent > the sound projector
In the moment when silence and its weak ruptures become unbearable for a man to sustain, a music based on those very characteristics is equally problematic. When an artist works with micro-elements such as Belgian Pierre Gerard, the challenge is that of pushing a listener to find new implications within acoustic milieus exploited to the bone. ENVIRONMENT & Gesture is a three-part piece whose linearity is somewhat displacing; even more puzzling is the positive reaction of this reviewer in front of natural components – mostly water and faraway environmental whispers, with the addition of an unspecified "instrument" – that have been used thousands of times before by other practitioners of the same area, with increasingly ho-hum results. However, I have come to trust Gerard pretty much throughout the recent past. His method cancels the ego completely, privileging the macrocosmic aspects of an introspective solitude. Accordingly, the work manages to involve to a point of complete participation "inside" the rarefied messages coming from the speakers. Despite the absence of surprises, this record is characterized by a wealth of recondite signals – wrapped in an awful lot of implicit meanings – transforming the hush that follows the end of the album into a deafening dearth of questions, as if all what we needed to know was already printed somewhere in the countryside's scents.
september 27, 2011
massimo ricci > touching extremes
After a couple of CDRs and download only releases, Pierre Gerard now moves into releasing his first real CD, thanks to the advantages some pressing plants offer to do smaller editions. This one is limited to 250 copies. Gerard is a computer musician of the more minimal kind - perhaps: the most minimal kind. He has three pieces here, all improvisations of which he says "i would like to improvise with the most minimal element, which shares our everyday life each minute when we are there. this improvisation does come in a domination of the one on the other, but in an integration. hoping that the sound which I produce would have been able to be without my participation". I left in the lowercase, so that you have an idea. The english could have used some work (but then: usually mine too), but its clear: Gerard works with a limited amount of sound. Objects in the first piece, and instruments in the second and third piece. The 'objects' are the drips of water, perhaps on a small variety of surfaces. Instruments are even harder to define here. In the third piece - the 'fullest' sound-wise - we hear also rain and/or static hiss and the water is now in a constant downfall, which started out in the second piece, but then its very hard to recognize many instruments at all. Quite a strange release, quite conceptual I think and also at the same time quite a beautiful release, very contemplative. Play loud or play soft - this is very much grounded in the work of microsound, and perhaps as such as not the most original one, but it's all done with great care. (FdW)
frans de waard > vital weekly (number 798)